Loch Lomond Golf Club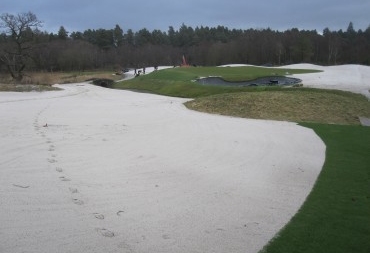 AMA are proud to have been associated with the recent renovation at Loch Lomond Golf Club in Scotland.
As a design practice we have been involved with Loch Lomond Golf Club for over twenty years with the original irrigation system being designed by Robin Hume [RHA] when the golf course was constructed in the early nineties. The feature article, as per the link below, provides an in depth view of the project which was managed by David Cole (MG) who is the Director of Golf Course & Estates.
One could argue it is quite ironic that irrigation is required at the 'UK's Wettest Golf Course', however, drainage and irrigation always work hand in hand. Irrigation will also ensure day-day maintenance operations can be carried out efficiently as/when required rather than being reliant upon the weather.
Read on:
https://www.bigga.org.uk/news-listing/loch-lomond-stopping-sink-uk-wettest-golf-club.html
< Back